XP Technology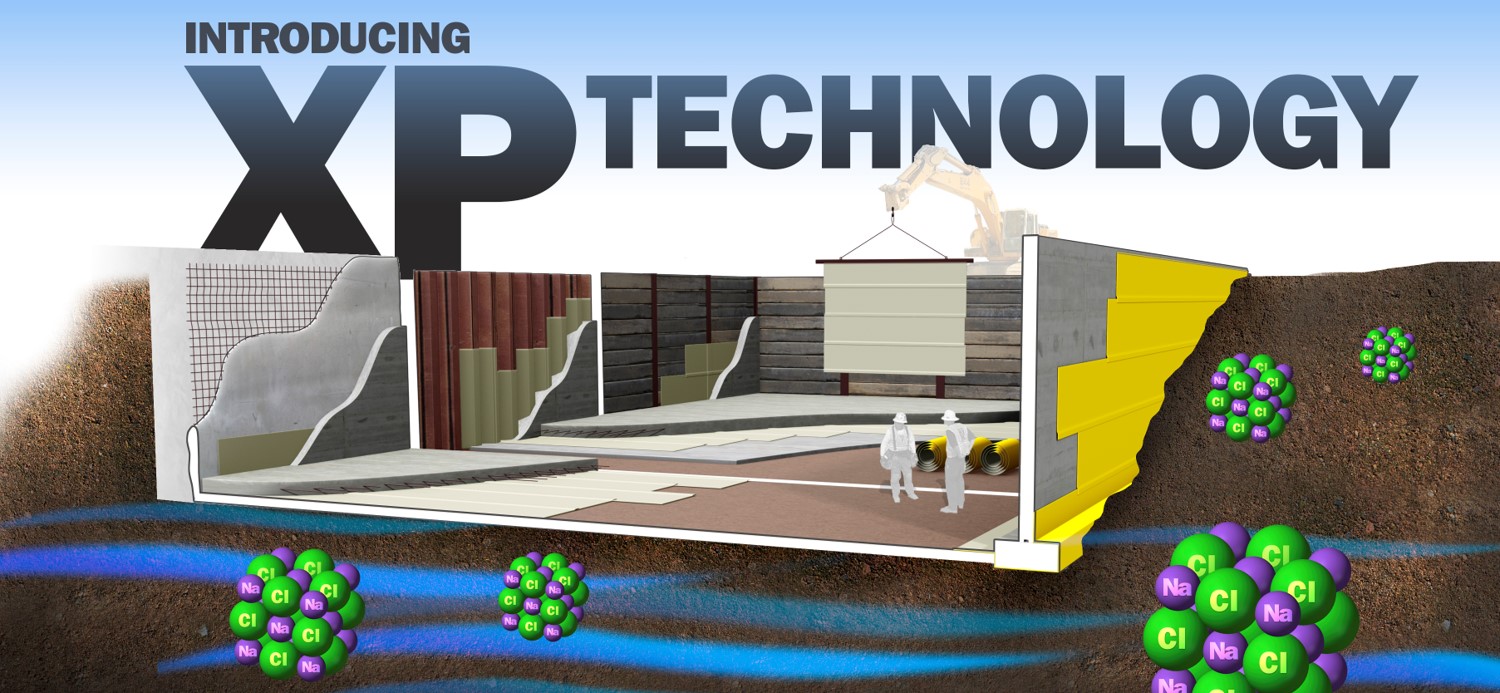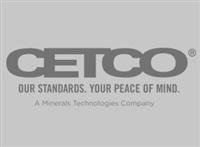 CORETEX XP
Used with COREFLEX XP, CORETEX XP is a polymer impregnated geotextile featuring XP technology for transition details, corners, butt-joints and protection from rough edges and surfaces.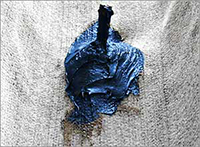 SEAL-X XP
A trowel-grade mastic designed for a variety of surface preparation and detailing work with CETCO active waterproofing membranes. Featuring XP Technology hydrophilic polymer, SEAL-X XP swells upon contact with water to form a watertight barrier in fresh to high-saline water conditions. With the consistency of thick grease, SEAL-X XP is easy to apply and bonds to most building materials. Available in 25kg (5 gallon) pails.
TECHNICAL DATA SHEETS
ULTRASEAL® XP
Featuring XP technology, the latest innovation in active waterproofing, ULTRASEAL XP provides exceptional performance in a wide range of ground contaminates. Proven effective in both hydrostatic and non-hydrostatic conditions, the self-sealing ability of ULTRASEAL XP seals minor cuts or damage to the membrane.
READ MORE | PRODUCT SHEETS | TECHNICAL DATA SHEETS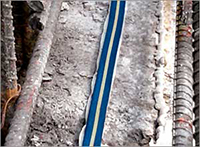 WATERSTOP XP
The next generation of waterstop that expands upon contact with water to form a positive seal to stop water ingress through cast-in-place concrete construction joints and around pipe penetrations. Through the use of the patented XP technology, WATERSTOP® XP is proven effective in a wide range of contaminated environments.
READ MORE | PRODUCT SHEETS | TECHNICAL DATA SHEETS
Architectural Specifications
Product Manuals
Product Sheets
Technical Data Sheets
HELIOS ENERGY RESEARCH FACILITY
Berkeley, CA, USA
From design development to construction, CETCO's expertise in waterproofing was called upon to ensure that the basement, housing expensive laboratory equipment, remains dry at all times. CoreFlex's composite system also saved the added labor of a two-membrane installation process.
DOWNLOAD FULL CASE STUDY

MERCY HOSPITAL PLAZA
St. Louis, MO, USA
To minimize building exposure, poor air quality, and odors, this occupied hospital utilized COREFLEX to waterproof the plaza deck prior to installing a GreenScapes vegetated roof system, hard-scape and water features.
DOWNLOAD FULL CASE STUDY
RONALD MCDONALD HOUSE
Chicago, IL, USA
CETCO provided the complete watertight green roof assembly for the nation's largest Ronald McDonald House. Protected by CETCO's COREFLEX® waterproofing membrane, three GreenScapes™ assemblies—intensive, extensive, and vegetated trays—were utilized to meet a challenging landscape design.
DOWNLOAD FULL CASE STUDY
RUSH UNIVERSITY HOSPITAL ATRIUM
Chicago, IL, USA
Rush University is one of the top-ranked nursing colleges in the US. Its hospital is comprised of 676 beds and boasts national rankings in 10 of 16 specialty areas in U.S. New & World Report's 2011 "America's Best Hospitals" issue.
DOWNLOAD FULL CASE STUDY
SHADY HILLS GYMNASIUM AND PARKING GARAGE
Cambridge, MA, USA
The original spec called for ULTRASEAL below slab with a layer of VOLTEX DS installed over it to provide protection from subsequent concrete operations. However, once the dewatering of the site began, it became apparent that there would be significantly more water at a greater flow rate.
DOWNLOAD FULL CASE STUDY

WAKE FOREST UNIVERSITY HOSP. PLAZA DECK RESTORATION
Winston-Salem, NC, USA
Restoration of the plaza deck was required for watertightness of the hospital space below and reopening of the emergency room entrance. COREFLEX was quickly installed over the leaking hot-applied rubber membrane to complete the project on time with minimal building exposure.
DOWNLOAD FULL CASE STUDY