Our extensive line of grouts & sealants covers every application
From bentonite tablets to high thermal conductivity grouts
CETCO offers the widest assortment of high quality bentonite products to meet the ever changing needs of our customers. CETCO® and PUREGOLD® grouts and sealants provide for the grouting of newly constructed wells and of the decommissioning of abandoned wells and boreholes.

In addition to traditional grouts and sealants, CETCO offers specialty grouts for Ground Source Heat Pump (GSHP) Systems - GEOTHERMAL GROUT and Utility & Telecommunications grounding - GROUNDING GROUT.
CETCO® TC BOOSTER
CETCO TC BOOSTER is an additive used to boost the thermal conductivity of CETCO GEOTHERMAL GROUT. The shape of the CETCO TC BOOSTER is a large flake which maximizes the thermal conductivity potential while reducing the amount of dust produced when utilizing the product in the field.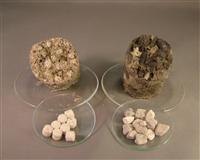 BENTONITE TABLETS: BREAKING THROUGH THE MYTHS AND MISUNDERSTANDINGS
Hoffman Estates, IL
Breaking the myths about structural integrity and placement for bentonite tablets.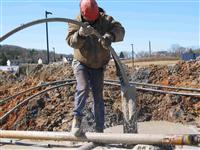 GEOTHERMAL SYSTEM FOR NEW CENTRAL YORK HIGH SCHOOL
York, PA
Morrison Inc. and CETCO collaborated to install a 230,928 square foot geothermal heat pump system.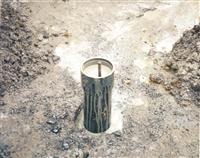 SPRINT PCS COMMUNICATIONS TOWER GROUNDING PROJECT
Billerica, MA
Ground Testing Inc. and CETCO collaborated to install grounding systems for SPRINT's PCS Communications Tower.